Knowledgebase
Posted by on January 15, 2014 04:54 PM
Q: How do I submit?
A:
Once your form is complete click on the Finished? section to your left. This section will either display errors in your form that need to be fixed, or submission instructions. If it displays errors, be sure to read each one carefully and then fix it.
If the Finished? section displays submission instructions, read them carefully. Once you are ready to submit, click the Submit button.
A pop-up will appear where you must check a checkbox to confirm that you are ready to submit the form and understand you cannot make any changes after submission. Next, click Submit.
The pop-up will be slightly different depending on the form you are completing, but will work in the same way and look like the screenshot below.
You will then be taken back to your Checklist (for Applicants) or Dashboard (for Recommenders).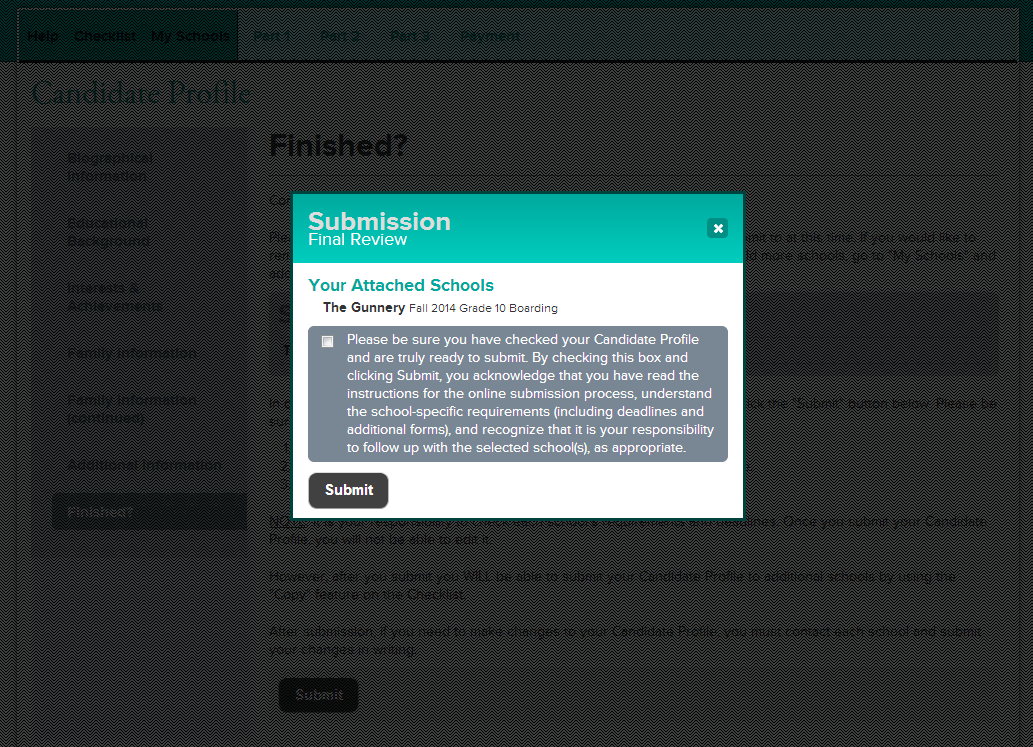 Thank you for using Gateway!
---